Coffi Dre
.cymru highlighting Coffi Dre's Welsh heritage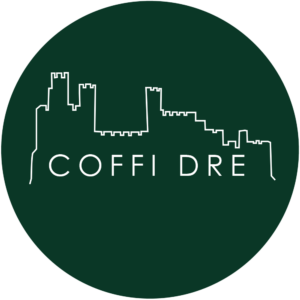 Coffi Dre was established in 2021 just after the peak of the COVID-19 pandemic by good friends; Ceurwyn Humphreys , Haydn Riley Walsh and Thomas Graham.
Coffi Dre celebrate the rich culture, heritage and language of Wales through artisan roasted coffee. Much of their recent success has been through their online shop (coffidre.cymru) and mobile coffee trailer, that travels to many events across North Wales and supplies to local shops and businesses.
Ceurwyn Humphreys had the idea to start Coffi Dre, after he felt that he wanted to do something different from his current career as an Operations Engineer. He had always found the coffee industry fascinating and as a avid coffee drinker he felt that coffee was the way to do just that.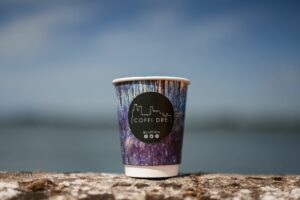 It's not just coffee that Coffi Dre are passionate about, they also want to emphasise the Welsh language.
"The Welsh language and culture is a big part of the business, so it was a natural decision for us to with .cymru."

"Our website has been a key part of Coffi Dre, by letting everyone know where we'll be with the trailer, and enabling people to purchase our coffee online. We're proud to have a .cymru domain."

– Ceurwyn Humphreys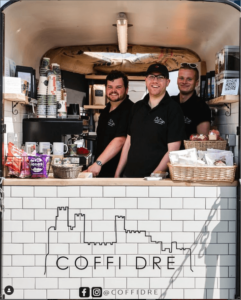 Adapting through COVID-19
The business was set up towards the end of lockdown during the COVID-19 pandemic. This gave them the opportunity to trade locally and online, when people were unable to visit the business in person.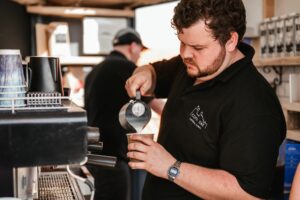 Find out if your ideal Welsh domain name is available today using our search tool.