S4 – see our new domain name!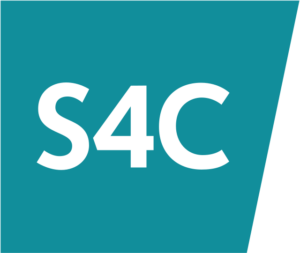 From now on, the Welsh television channel S4C will be showing the name of Wales as it broadcasts and makes programmes with other countries across the world.
The channel was amongst the first public bodies to use the name .cymru – matching its work as a pioneer for Wales on the web.
"As a television channel that's unique to Wales, S4C is an ambassador for Wales on the international stage, dealing with partners in other countries on major production projects," says S4C's Digital Manager, Huw Marshall.
"By using .cymru we are able to raise awareness of Wales and Welsh."
Programmes like noir thriller series Hinterland show how S4C can promote the country and its culture.
Digital services are also a vital part of the work of all broadcasters – through projects like webcasting the Royal Welsh Show across the world, or by communicating in new ways with the audience.
Statistics show that more and more people are watching S4C programmes in their own time through services like Clic and IPlayer.
"As this develops further, S4C will be taking the name of Wales with us wherever the channel is seen," says Huw Marshall.
"The new name will show where the content comes from, as well as being proof of its quality."
Find out if your ideal Welsh domain name is available today using our search tool.